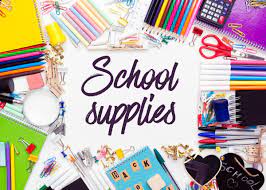 Whether you are a college student gearing up to return to school, a parent trying to make sure your child is ready with supplies by the end of the break, or an entrepreneur that sells school supplies, you need a checklist. The summer vacation is on but will be over in a few weeks, and students need to return to school. It means that they are going to be needing a lot of school store products.
Unfortunately, despite how meticulous you might be, you still tend to forget some materials, so scheme through this list and be sure you have all that you might need.
Essential Supplies to Shop for Your School
● Backpack: You cannot do without a backpack in college. You will need to convey a lot of books, writing materials, and even your PC to and fro campus and class. You need somewhere to store all of these, and a backpack is a great option. It is best to purchase a sizable backpack containing your materials.
● Digital devices: This includes everything you will need to access the internet and make soft-copy files. Devices like your laptop, printer, flash drive, television cables, ethernet cables, mobile phones and chargers, battery banks, adapters, modems (if necessary), and headphones (preferably noise-cancellation models). Digital devices are a must-have for college students.
● Basic desk supplies: This includes the basic stuff like your notebooks, textbooks, folders, index cards, calculators, paper clips, writing materials, papers, binders, hole punchers, mini-staplers, ruler, tapes, pencil case, markers, scissors, and other technical tools you might need to complete your daily school work.
● A small toolkit: Owning a small toolkit always comes in handy. You never know what you might need a screwdriver or a handy plier. Your toolkit can also contain a flashlight.
● Bed and beddings: You need pillows, bedsheets, blankets, and many duvets.
● Planners: To stay updated, you will need calendars, stick-it posters, highlighters, and daily planners. It would help if you marked out project due dates or special dates as you can get quite busy and lose track of time in college, so an extensive calendar right in front of you will keep you on track.
● Toiletries: You need your body lotions, bath and laundry soaps, make-up kits, sanitary towels, wipes, etc.
● Financial materials: Your debit, credit cards, and any other material that grants you access to your finances should come with you.
● Other essentials: There are other necessary items like umbrellas, trash bags, microwaves, fans, hanging strips, an ottoman, water and food flasks, laundry hangers, and several other items.
There are some stores for college students that offer discounts. You can save some money by shopping in these stores. In addition, there is a lot of student store software that makes things easier for students and people who sell school supplies. This software can help sellers by tracking student inventory, product sales on campus, and other activities that will provide accountability.
College can be fun, especially when you come prepared. Getting the right supplies will set you on the right track for a successful session.