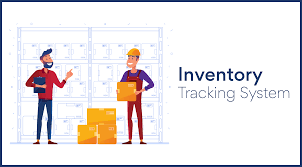 When a parent places an order with you, you are under a legal requirement to record that transaction. However, when your company uses its own inventory system, everything becomes a thousand times easier. After all, doing things manually is certainly a thing of the past.
You also won't be required to record any returns and any inventory orders that you place from suppliers. When it comes down to it, when you aren't automating your school inventory tracking list, you have to keep up with an almost overwhelming amount of data on a regular basis.
A school inventory tracking list can make your life a whole lot easier and allow you to stay up to date with everything. It also helps your school run more efficiently and cut costs when necessary. Keep reading to learn more about the benefits of a school inventory tracking list and how it can help you.
What is an Inventory List?
An inventory is an entire, itemized list of all the products that your business currently has in stock. This list will include all of your raw materials, finished goods, and even things that are a work-in-progress. An inventory list should include details for every item.
Some of these details include an SKU number, descriptions, name, quantity in stock, and cost. An inventory list is very important it shows you exactly what you do and don't have for sale at any given time.
The Benefits of a School Inventory Tracking List
Now, let's take a look at some of the excellent benefits of a school inventory tracking list.
Track Everything You Have for Sale
By being able to keep track of all of your inventory on an itemized list, you will know exactly what you are ready to sell and use and how many you have of each item. The process of going forth and fulfilling any client orders or simply being able to grab what you need will essentially be seamless!
However, if you don't know which items are finished goods, you're going to miss out on any potential profit. So, that is why it is so important to know what you have for sale as it means you're capitalizing on your inventory.
Learn About Your Inventory Turnover
Inventory turnover is a direct show of how many times your inventory has been sold and replaced on your shelves over a specific period of time. It also shows just how efficient your business is at the moment and if it is stocking any excess inventory. Without an inventory list that outlines all of your products, the costs can become extremely high.
Find Out Which Items Aren't Actually Selling
Every so often, your business may have an item that isn't very popular. With a school inventory tracking list, you will be able to identify which item this is and remove it.
Stay Organized with Store 4 Schools
School inventory tracking is as easy as 1,2,3 with Store 4 Schools. Say goodbye to hiccups and hello to organized inventory that makes sense.
Source: