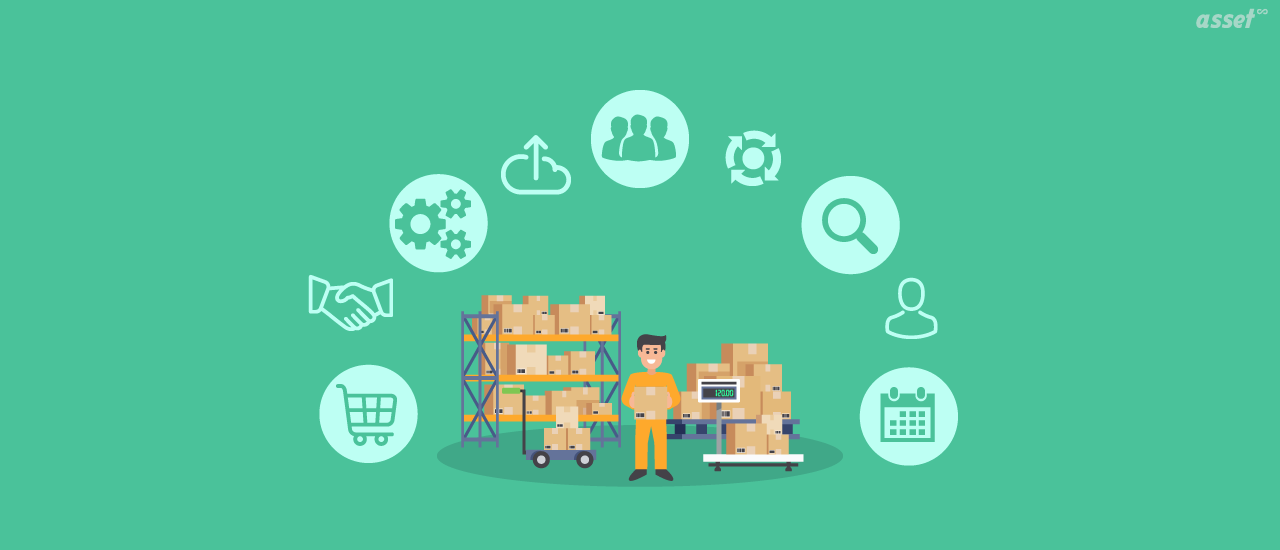 From inaccurate data to insufficient order management and overstocking, there is so much that could go wrong with manual inventory management. This is where a school inventory management software program comes into play. By automating your inventory processes, you can not only avoid errors but also keep track of your stock levels in real time, ensuring that you never run out of supplies.
Did you know that reducing stock-outs and overstocks can reduce inventory stock by as much as 10%, which is possible with inventory management software? Ten percent is a significant amount for a major institution that manages a wide array of inventory. Now that we've established how important it is to have a school inventory management software program, let's take a look at what factors you should consider when choosing one:
Inventory Tracking
You can't manage what you don't track, so inventory tracking should be one of the first features you look for in a school inventory management software program. The ability to track by item, quantity, location, and status (e.g., on order, in transit) is essential for keeping tabs on your stock levels.
Some software programs also offer the ability to track expiration dates and lot numbers. This is particularly important for perishable items, such as food and medicine, but it can also be helpful for other items that have a limited shelf life, such as cleaning supplies.
Inventory Barcoding and RFID
Many software programs come with barcoding and RFID capabilities to make your life easier. Barcodes and RFID tags can be placed on products, containers, and locations. This allows you to track inventory in real-time and identify errors immediately. Not to mention, barcoding and RFID can also help you automate your inventory processes, from receiving to shipping.
Order Management
Order management is the ability to place orders, track orders, and receive alerts when items are low in stock.
Some programs offer procurement features, such as requests for quotes (RFQs) and purchase order (PO) management. These can be helpful if you need to coordinate purchasing between multiple departments or schools.
Integrations with other business software
You will want to consider how your school inventory management software program of choice integrates with the other software programs that you use to run your institution. A good inventory management system will integrate with your accounting software so that financial transactions are automatically updated and accurate.
Scalability
As your institution grows, your inventory management system will need to be able to scale with you. This means that the system should be able to accommodate an increasing number of SKUs, users, and transactions. Fortunately, many cloud-based inventory management systems are designed with scalability in mind and can be easily upgraded as your needs change.
Perpetual Updates
One of the main benefits of using inventory management software is that it can help you keep your records up to date in real time. This is vital for schools, as outdated information can lead to costly errors. With a school inventory management software program, you can rest assured that your data is always accurate, as the system will update your records automatically every time a change is made.
Stock Reordering
When you're running low on supplies, the last thing you want to do is wait around for someone to notice and place an order for more. With a school inventory management software program, you can set up automatic reordering so that new stock is ordered as soon as your current supplies start running low. This way, you can avoid stock-outs and keep your shelves stocked at all times.
A Guide to Finding the Best School Inventory Management Software
A school inventory management software program can streamline your inventory processes and make it easier to keep track of your supplies. When choosing a software program, consider the most important features, such as inventory tracking, order management, and integrations with other business software. That said, all of the features listed above are important to consider when selecting a school inventory management software program that will work best for your institution.