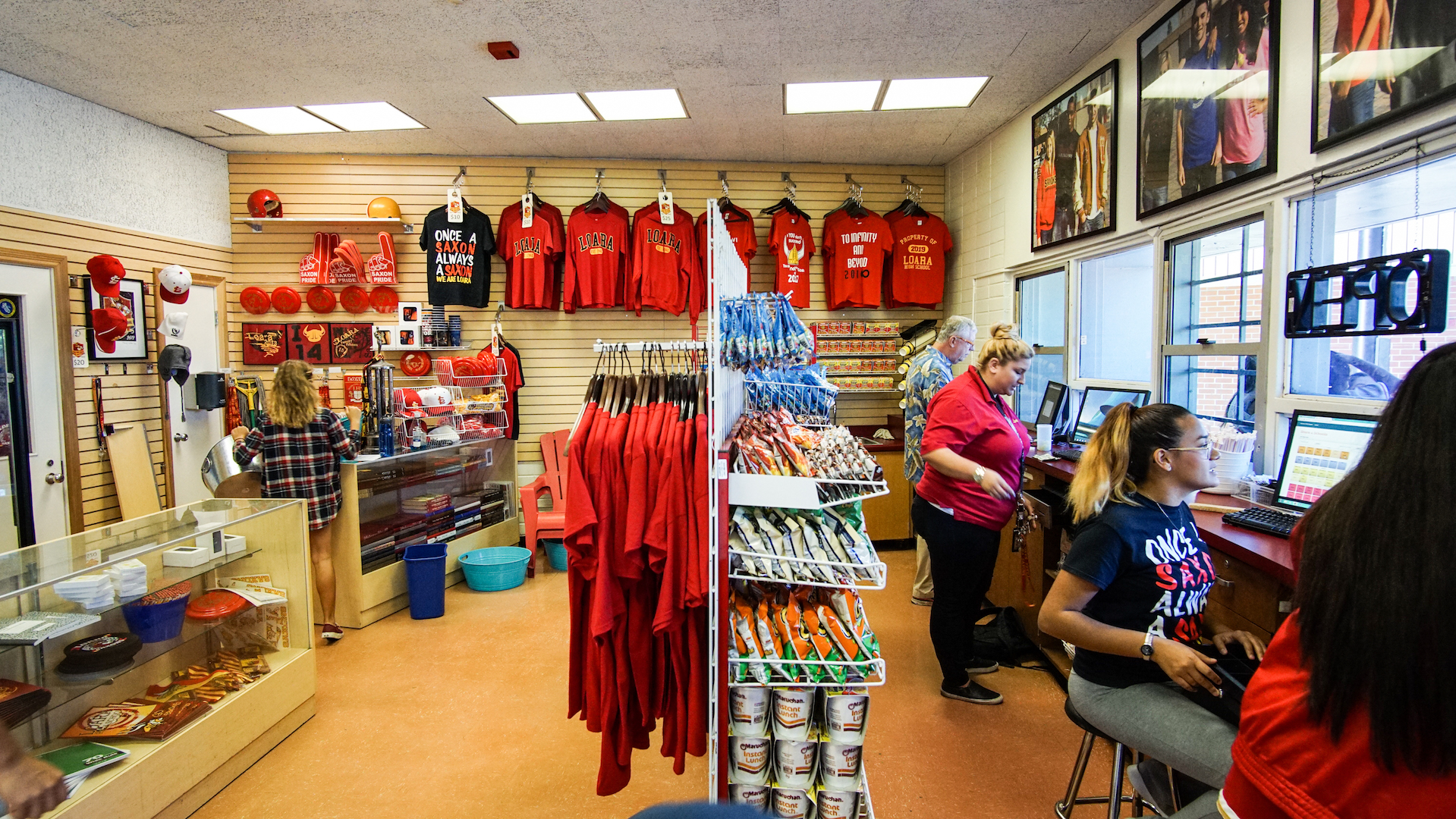 Running a school merchandise is a great way to increase school spirit and make some extra money for your school. However, it's not always easy to decide what kinds of products you want to sell in the store. Here are a few creative ideas you might want to consider for your school merchandise store:
School t shirts and hoodies – wearables like this are always a great idea, and make great keepsakes for many years to come
School branded caps and visors – they're great for school spirit and to protect faces from the sun when outdoors!
Keyrings with school logos and information on them – they're a great gift for parents and grandparents too!
School branded pens and pencils, which can be used as gifts for parents, or as interesting business cards for your school!
School calendars – even better if you include pictures of important events that happened during the school year
Branded clothing for specific teams and clubs – your chess club, football team and cheer leading squad will all appreciate clothing that makes them stand out and shows that they're part of the team!
Water bottles and coffee mugs with your school logo on them
Branded USB drives that your students can use for school and at home
Branded pennants that students can use to decorate their rooms
School stickers, so your students can brand anything they like at home!
Buttons and badges that students, their families and even teachers can wear to show their school pride!
Backpacks, tote bags and duffle bags with your school logo and branding on them
School umbrellas or rain coats if you live in a rainy part of the country
School branded hats, scarves and mittens for cold winters
Teddy bears in school colors with branded ribbons around their necks
Stuffed mini versions of your school mascot
Branded school journals and planners
Personalized items that include school branding and the owner's name
Bumper stickers with your school's name on them, or the name of a particular team
Holiday special items, like school branded Christmas ornaments or special easter chocolates
Photos or posters of pictures from special school events
Custom made "rookie cards" for all the seniors in the school in the year they graduate
There are endless ideas you could use to stock your school merchandise store with items that are useful, have great school spirit, and will be a great keepsake for many years to come.
Be sure to find good manufacturers for the items you do sell, so that they are good quality and will stand the test of time.
Price the items fairly too, so that every family has the option to buy something special to remind them of their school days or a particular event or year.
So let your imagination go wild, and stock your school merchandise store with a variety of items at every price point, and for every type of person. There's nothing quite like a few special items from your high school career to remind you of the good old days!